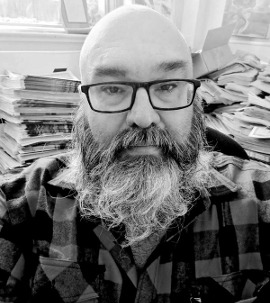 In an era where finding agreement can be a challenge at the best of times, I think we can all agree that the past two years have been expensive. We have all felt the pain of high inflation rates that came on the heels of the pandemic.
With the monthly inflation rate reaching eight percent at times, the costs of everything from basic needs like food and fuel, to luxury consumer goods, and everything in between have skyrocketed, leaving many scrambling to pay their ever rising bills.
As a result, the use of food banks over the past couple of years has soared in communities big and small, as wages have failed to keep pace with inflationary pressures.
With all of the doom and gloom on the economic front over the past couple of years, I saw some potentially good news over the past week, with media outlets reporting that Canada's inflation slowed to 3.4 percent in May, the lowest level in almost two years.
"Canada's inflation rate decelerated to 3.4 per cent in the year up to May, Statistics Canada said Tuesday, led by sharply lower gasoline prices," reported the CBC last week. "That's a significant slowdown from the 4.4 per cent pace seen in April."
News reports noted that the primary reason for the deceleration has been the lower price of gasoline, down by more than 18 percent after hitting record highs last year, and if gasoline was taken out of the equation, May's inflation rate would have been 4.4 percent, still uncomfortably high, but certainly more palatable than eight percent.
While lower inflation rates might feel like a comfort, experts warn that the news is not all rosy.
The cost of groceries for example, one of our most basic of needs, has continued to climb, up almost nine percent in May, nearly triple the general inflation rate. Since 2021 food prices have been increasing at a faster pace than the general inflation rate, and we have all felt it.
Another basic human need, housing, has also gotten more expensive over the past couple of years. The mortgage interest cost index has risen 29.9 per cent so far this year, the fastest pace on record, adding to the pressures faced by us all.
"More expensive mortgage costs are the single biggest factor influencing the inflation rate," a CBC article noted last week. "If mortgage costs are stripped out of the numbers, Canada's headline inflation rate would have been 2.5 per cent. That's down from 3.7 per cent in April."
The cost of housing has soared to such a degree that financial analysts have been abandoning the long-established rule of a maximum of 30 percent of your income that should be spent on housing. Many experts are now saying that the benchmark no longer applies.
The Canadian Mortgage and Housing Corporation says that in 2020 it introduced the 'housing hardship concept', acknowledging that, for some households, limiting housing costs to 30 per cent of their budget still isn't enough to cover all their essential needs.
For many, the dream of home ownership has slipped away, leaving renting a home as the only option, that is if you can find a home to rent. While rental units can often be scarce, there are protections for renters that can help to rein in rising costs.
In Ontario, while the average annual inflation rate has been roughly 5.9 percent thus far in 2023, rent increases will be capped at 2.5 percent next year, up from the 1.2 percent increase in 2022, and the freeze on rent increases in 2021.
Though the rate of inflation might be slowing, and though renters in Ontario have some level of protection against huge increases to their rents, finding an affordable place to rent has become a massive challenge for many. The cost to rent a home in Ontario has surged in recent years, with the cost to rent a two bedroom home now well over $2,000 per month, and that is if you can even find a home to rent, as we are in the midst of the tightest rental market in more than 20 years.
So we're still feeling the pinch of high inflation, though with each passing month we seem to be gradually inching back to more normal levels of inflation. However, the high costs created by the past two years of inflation are likely to stay with us, so many of us find ourselves with less spending power than we had just two years ago, and an uncertain future ahead.
But after the past few years of bad news seemingly around every corner, we will gladly take some good news: the monthly inflation rate in May was the lowest in two years. Is it a sign that things are turning around? Is it a sign that relief is to come? Or is it a blip in the data? Only time will tell, but ultimately we are all a little worse off than we were just two years ago, and there is little to suggest that we will ever recover the ground we've lost during the post-pandemic economic crisis.