Meaford's downtown core was a beehive of activity on Saturday, July 30, as the first of what is hoped to become an annual Summerfest event was held.
The new event was greeted with enthusiasm by both locals and those visiting the municipality over the Civic holiday long-weekend, and it was a welcome boost to downtown merchants and restaurants who endured a number of challenges throughout the pandemic.
The event was organized by three downtown businesswomen, and it combined sidewalk sales with two unique events – a poutine competition and an artist installation.
Seven restaurants competed for bragging rights for their best take on the traditional French Canadian dish of french fries served with a growing variety of toppings. Entries were judged by celebrity judges, with Franny's Mercato earning top spot, while the Dam Pub earned the People's Choice award.
In addition to the sidewalk sales, a vintage car show on Bayfield Street, and busy restaurant patios, the event also saw five local artists paint some of the doors to downtown buildings with an artistic flair, bringing new life to otherwise insignificant doorways.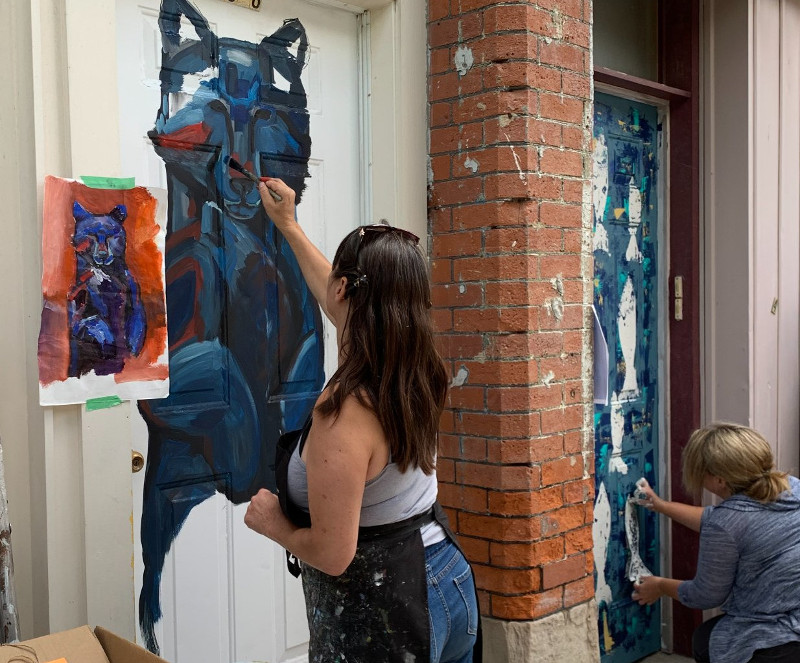 The first time event succeeded in attracting large crowds, and many residents offered praise for the event on social media, with many anticipating its return next year.