Obituary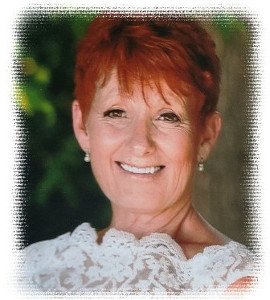 Cathy Martin (nee Gallinger) passed away peacefully at her home in Meaford surrounded by love and light on a beautiful unseasonably warm sunny day, Saturday, November 7, 2020, at the age of 58.
Born in Meaford on November 18, 1961, Cathy was a daughter of the late Helen (nee Brown) Gallinger.
She was the loving wife of Robert 'Bob' Martin, "I was lucky to have you and your love" xo RM.
Cathy was the beloved mother of Jessica Schraud, stepmother to Tim Martin, and wonderful mother-in-law to Chad Kenyon and Stacey Martin. She was the devoted and proud Nana to Victoria and Bentley Kenyon and Donovan Martin.
Cathy was the much loved and dearly missed sister of Laurie Carbert (Mac), Wayne Gallinger, Claire Gallinger (Mona), Kim Gallinger (Patty), Paul Gallinger (Crystal), and was predeceased by her brother Randy Gallinger. She was a favourite aunt to 15 nieces and nephews and their families.
Cathy took great pride in her career and was well respected for her achievements in resort and property management. She was highly skilled and a brilliant business woman who inspired many.
Cathy's greatest achievement was her daughter Jessica. She was the love of her life and was very proud to be her mother and also her best friend. Their love for each other was rare and will light up the sky for eternity. She loved nothing more than time with her family. Her heart was full from the time she became a nana. She was an incredible role model and her strength and bravery was astonishing. Cathy was a warrior and a hero! She was one heck of a woman. Everything she did was amazing and everyone who met her loved her. She will be greatly missed and was loved by all.
Jessica, Bob, and the rest of Cathy's family would like to express their deepest gratitude to Melissa Farley for nursing Cathy with such grace and compassionate care. Cathy knew you were her angel. Her spirit surrounds us now, for the stars shine brighter and the birds sing louder. "Rest in Peace my sweet Mama" xo
Family and friends are welcome to attend a visitation celebrating and honouring Cathy's life at the Ferguson Funeral Home in Meaford on Friday, November 20, 2020, from 10 a.m. until 12 noon. All Covid-19 rules and restrictions will apply. A private family service of interment will be conducted at Lakeview Cemetery in Meaford.
As your expression of sympathy, donations to the Municipality of Meaford for Memorial Benches would be appreciated and may be made through the Ferguson Funeral Home, 48 Boucher St. E., Meaford, ON, N4L 1B9, to whom arrangements have been entrusted. www.fergusonfuneralhomes.ca