Stephen Vance, Editor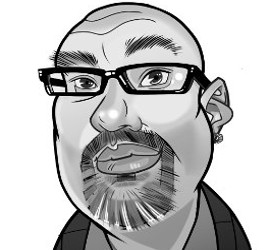 A decade ago I was fully supportive of what I saw as a natural progression to online voting. At the time I wrote that I thought online voting would be fast, easy, and might even increase voter participation.
In fact, I penned an editorial in June of 2013 entitled 'Electronic Voting is Right Direction For Meaford', but I wouldn't write such a piece today, because I've grown to think I was naive, and that I was wrong. By April of 2018 I had lost faith in electronic voting and I published another editorial suggesting that 'Perhaps Online Voting Needs a Rethink', and thankfully, earlier this month Council voted in favour of moving away from electronic voting and returning to the traditional paper and pencil for Meaford residents to cast their ballots in 2022.
It is never fun to admit when you are wrong, but my enthusiasm for online voting a decade ago was misguided in hindsight. Though it is true that voting online is a simple and speedy way to cast a ballot, as the years have gone on we've all seen just how insecure the internet can be. Whether it be websites of large, well-funded corporations hacked, or our own email or social media accounts being compromised, the world of the internet is still very much in its 'wild west' stage, causing me to lose confidence in entrusting my vote to the digital world.
When it comes to elections, confidence in the vote is everything, and with all that we have experienced in the cyber-world in recent years, whether based in reality or a simple perception, confidence in online votes is surely lacking.
Computer systems big and small are proving to be far more vulnerable to outside influences than I had imagined back in 2013. In the years since, we've all seen report after report of major hacking incidents at big corporations, small businesses, large governments, and even municipalities.
In April of 2018, six months ahead of that year's municipal election, I expressed concern about using the internet to cast our ballots, and I quoted an article I had found on the CBC website 'Ontario Civic Elections: The Problem With Online Voting'. In that article they interviewed a Western University professor, Aleksander Essex, who heads a lab that investigates online security and privacy issues which called online voting "one of the greatest open problems in cyber security".
"The province requires municipalities to pass a by-law allowing an online ballot by May 1, 2017 in order to allow online voting in the 2018 civic election, but the problem, according to Essex, is there's no comprehensive government list tracking which communities are using a technology that has no defined standards, limited transparency and no way to ensure votes are being registered correctly. The problem is exacerbated by the fact that some municipalities don't even know where the servers they use for the online voting are located. "The election server itself may not even be in Canada," Essex said. "We did a study last year on the Western Australian state election and we found the private keys. These are the encryption keys to protect your ballot and voter credentials. We found those keys living on servers all over the world, including in China,"" reported the CBC. "Essex said online voting also leaves the election potentially vulnerable to hacking, through malware, most likely on a home computer. A number of Ontario cities and provincial agencies have already proven they're vulnerable to cyber attacks, including the cities of Pickering, Cambridge, an Oshawa hospital, the Ontario Privacy Commissioner and the Ottawa-Carleton District School Board."
Two years later nothing has changed. There are still no standards established for online voting, and the security concerns are as relevant as ever.
While mulling and researching electronic voting over the years, I've come across many articles from around the world that hold Canada's federal election process in very high regard due to its simplicity and its safety – a simple paper ballot and a pencil, with humans to count the ballots at the end of the night. Our modern technology is fantastic in so many ways, but it is becoming increasingly clear that we've got a long way to go before we can feel confident in the security of the online world – if we can ever feel that confidence.
The legitimacy of our elections is simply too important to our democracy to trust to an environment that at best is still in its 'wild west' stage.
Because very few of us are technologically literate enough to understand electronic voting systems, there is a lack of transparency. Online voting systems require us to trust that the technology is secure and all but infallible, and I don't think many of us have that trust in 2020.
Thankfully, earlier this month Meaford's Council voted in favour of returning to in-person and mail-in voting for the 2022 municipal election. If for nothing other than confidence in the vote, I think it's the right move.