Obituary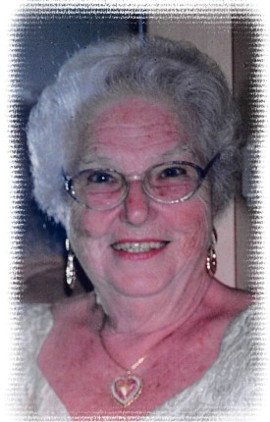 Gertrude passed away peacefully on Tuesday, September 22, 2020, at the Hospice Georgian Triangle 'Campbell House' in Collingwood at the age of 94.
She was born in Austria on July 16, 1926. Gertrude will be sadly missed by her husband of 69 years, Walter Schmidka. She was the much loved mother of Walter Svajda and his wife Linda, and grandmother of Michael Svajda, his wife Tanya, and great-grandmother of Jessie Svajda and Jasmine Tessier, Jasmine's husband Josh, and great-great-grandmother of their daughter Josie.
She will be remembered for her love, kindness, and support shown to her family and her love of animals. Gertrude became a World Champion Bowler and travelled all over the world. She and her husband Walter moved to Canada in 1959. She worked for 20 years as a mortgage officer for the TD Bank in Toronto. Gertrude and Walter moved to Thornbury in 1980 and she lived there happily until her passing.
There will be no funeral service but a celebration of life may be held at a later date. As your expression of sympathy, donations to the Hospice Georgian Triangle 'Campbell House' would be appreciated and may be made through the Ferguson Funeral Home, 48 Boucher St. E., Meaford, ON, N4L 1B9, to whom arrangements have been entrusted.
www.fergusonfuneralhomes.ca