Obituary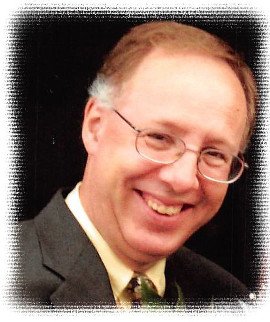 A Heart is not measured by how much we love, but by how much WE are loved by others!
My Darling Dennis was born in Hanover June 20, 1957, to Vera (nee Hackbart) and Elmer Fischer (predeceased 2000 and 1958). Sister Elaine welcomed him with open arms at their family farm in Neustadt, Fischer Poultry. In time brother and sister would be off in the world creating their adult lives. Elaine would marry (McKerracher) and welcome Christopher Robin to the family as a happy addition.
Dennis grew into an incredibly industrious focused individual as he grew and matured, tackling every task, course, and challenge he faced with tenacity and unfailing confidence. Life was good managing a shoe store, it became even better the day he met the Love of his Life Denita D. (Dee) Nutt, who coincidentally also managed a shoe store in the same chain. A whirlwind romance ensued that included Dennis realizing the importance of buying Dee a pair of shoes she adored during their first date! The wedding was held Saturday, October 30, 1976, in the rain, which was fortuitous and provided the good luck for a long happy life together of 44 years! Dee became a Fischer and Dennis joined a bunch of NUTTS: Marjorie and Wallace (predeceased 2012 and 2013), Diane (predeceased 2016), Dane, Delani, and Daunell completed the Nutty group. Dennis will be sadly missed by what became an even larger family as Dee's siblings married and became parents themselves.
Dennis would continue his education throughout his life attending Fanshawe College, York University, Wilfrid Laurier University, SAP Academy, and constantly updating accreditation and designations throughout his career as a Production Manager at Teledyne Canada Woodstock, Sylvania Lighting, Mississauga, Director of Inventory and Production Planning at Garland, Toronto, and the last 21 years as Senior Management Consultant with IBM Canada. Although Dennis had an illustrious career, his true calling and greatest joy came when he was called to the all important role of being a DAD in 1981. The family started growing. Corey Ryan arrived in 1981, Tyler Jeffrey arrived in 1983, and Mallory Victoria arrived in 1985, completing the family of 5. The house was filled with love, light, and laughter. There were always celebrations, friends, family, and more fun and laughter than some may think humanly possible. The proof is in the pictures – family pictures show love and smiles, goofy faces, a life full of joy! Dennis was such a supportive Dad, always offering support and the perfect advice whenever anyone needed him. Corey, Tyler, and Mallory went on to complete many degrees at various universities, with their Dad beaming at the incredible accomplished people they became. His greatest joy was not in his own accomplishments, but rather watching his children learn, grow, and succeed in their own right!
The family continued to grow and grow and grow! Corey found Katie (Carter) and wed in 2010, Tyler found Paula (Andrade Pereira) and wed in 2014, and Mallory found Kyle Swegles and wed in 2014 as well. WOW, a fuller house with more and more love and laughter. In 2016 Mallory and Kyle would welcome Madelyn Victoria who would begin calling Dennis Papa. Next up, Corey and Katie welcomed Cole Robert David in 2017 and Reid Blain in 2019, the "boys" as Dennis called them, would name Dennis Granddude. But wait, life was not finished filling the family with love. Tyler and Paula welcomed Maya Pereira in 2019 in Brazil, Dennis would be named Grampa. We met little Maya in person in Brazil in October 2019, unfortunately Covid19 would mean that video chats with Tyler, Paula, and Maya would become the norm in 2020. Little Maya would grab at the phone, wave, clap, and smile for her Grampa, never quite understanding why he could not come out of the little screen. Dennis was overjoyed when Mallory announced in January that there would be yet another addition to Mallory, Kyle, and Madelyn's perfect little world, a boy. Sadly Papa will not meet him in person, however Papa will undoubtedly be watching as he enters the world in September.
Dennis left us Sunday, August 16, 2020, after an extremely short yet brutal battle with Cancer. He fought so hard to stay with all of us, unfortunately the cancer gave him no choice. We are devastated, broken hearted, sad, lost, but know that we must prevail and continue on supporting each other, learning to cope and love life again without our true love, Daddy, Dad, Papa, Granddude, and Grampa. Dennis taught us all how to live and love better. Dennis lived his life for the love of his family, living the truth:
Life is not measured by the number of breaths that we take,
But by the moments that take our breath away!
Thank you to our Darling Dennis for soooo many breathtaking moments!
If so desired and as your expression of sympathy, donations to Pancreatic Cancer Canada or the Alzheimer Society of Grey-Bruce would be appreciated and may be made through the Ferguson Funeral Home, 48 Boucher St. E., Meaford, ON, N4L 1B9 (www.fergusonfuneralhomes.ca) to whom arrangements have been entrusted.
A service of remembrance, committal, and interment will be conducted at Lakeview Cemetery in Meaford on Friday August 21, 2020, at 2 p.m. Due to current Covid 19 Ministry guidelines and funeral protocols, social distancing and the wearing of masks are required should you wish to attend.