Staff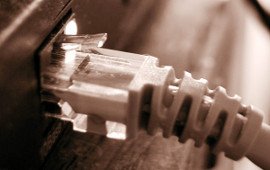 Last week, Bill Walker, MPP for Bruce-Grey, and Lisa Thompson, MPP for Huron-Bruce on behalf of Ernie Hardeman, Minister of Agriculture, Food and Rural Affairs, announced a major step in the expanding of broadband internet in Bruce, Grey and Huron Counties with the Request for Proposals (RFP) by Southwestern Integrated Fibre Technology (SWIFT) Inc.
This program is part of the government's commitment to expanding access to broadband internet in rural areas and makes way for up to $36.8 million in broadband infrastructure expansion.
"This is terrific news for residents in the rural areas of Bruce-Grey-Owen Sound. Through this investment, we can continue to take steps to bridge the digital divide and improve quality of life for our local residents," said MPP Bill Walker. "COVID-19 has reminded us how critical reliable broadband is to work, learn and connect with friends and family."
"This is indeed welcome news to rural residents in Huron-Bruce, especially during the pandemic," said Thompson. "Minister Hardeman and his team have been working hard to bring high speed internet to our area and we are seeing the fruits of that work."
"Without a doubt, this is a difficult time for all Canadians. Access to services, opportunities to connect in isolation and telework depend on access to high speed internet. That's why our government's investments to date are connecting a million households in Canada. SWIFT is one of hundreds of our partner organizations that are working hard to connect Canadians. We are proud of partnerships like these that allow for this work to move ahead," said the Honourable Maryam Monsef, Minister of Women and Gender Equality and Rural Economic Development.
"At a time when people have become more dependent than ever on broadband, having access to high-speed internet is critical," said Allan Thompson, SWIFT Board Member and the Chair of the Rural Ontario Municipal Association. "SWIFT, together with our community leaders and local service providers, is committed to bringing Southwestern Ontario's underserviced communities online and high-speed internet access to thousands. Today, as result of our public-private partnerships, SWIFT is proud to announce that many more homes and businesses in Bruce, Grey and Huron Counties will soon have greater access to reliable internet services."
The RFP for Grey County closes on July 10th, Bruce County closes on August 21st and Huron County to close on December 4th. Contracts will be awarded, and service provider agreements put in place shortly the RFPs close.
The Ontario government says that they recognize the importance of rural broadband access for individuals, families and businesses. Work continues toward bridging the gaps in broadband access in Southwestern Ontario, as part of a combined $190 million investment to bring fast, reliable internet to thousands of homes and businesses