Staff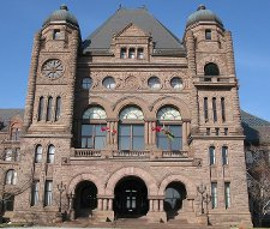 The Ontario government is investing in small, rural, and northern communities. Through the Ontario Community Infrastructure Fund (OCIF), the government says it continues to support municipalities with their important infrastructure needs.
This year, municipalities in Bruce-Grey-Owen Sound will receive $5,944,642 in funding to address their local community infrastructure needs.
"As your MPP, I am upholding my commitment to support our local municipalities by creating jobs, attracting economic growth and investment, and making our community the best place to live and grow," said MPP Bill Walker. "This funding will help build and repair roads, bridges, water and wastewater infrastructure in our community."
Total investments in communities across Bruce-Grey-Owen Sound are:
Township of Chatsworth: $125,064

Municipality of Northern Bruce Peninsula: $181,355

Town of South Bruce Peninsula: $204,075

Township of Georgian Bluffs: $224,363

Town of Hanover: $233,348

Township of Southgate: $236,674

Municipality of Arran-Elderslie: $330,386

Municipality of Grey Highlands: $436,207

Municipality of West Grey: $448,807

Municipality of Meaford: $458,173

City of Owen Sound: $1,125,294

County of Grey: $1,279,946

County of Bruce: $660,950
This funding is a part of Ontario's approximately $200 million commitment to 424 communities addressing their core infrastructure projects and asset management planning needs in 2020.
"This investment provides the predictable and stable infrastructure funding small, rural, and northern municipalities have asked for," said Laurie Scott, Minister of Infrastructure. "With this OCIF funding we are working directly with our municipal partners to deliver community infrastructure."
"Recognizing that municipalities have different infrastructure needs, the province uses a straightforward and transparent formula that examines various social and economic factors to determine funding allocations across the province."