Staff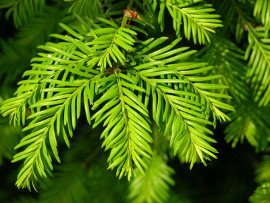 A re-elected Liberal government will plant two billion trees, using the power of nature to help fight climate change and reach net-zero emissions by 2050.
Bruce-Grey-Owen Sound's forests, pastures, and wetlands help clean our air, safeguard our water, and provide crucial wildlife habitat. But just as nature is under threat by climate change, it can also be a critical ally in the fight against it. Natural climate solutions like planting trees and protecting grasslands can also help get Canada significantly closer to reaching its emissions-reduction targets.
"Planting a tree is a gift to ourselves and to future generations. It is a pragmatic act of optimism. Trees are a fundamental part of a cleaner future – renewable, sustainable, self-recycling," said Michael Den Tandt, the Liberal candidate for Bruce-Grey-Owen Sound.
A re-elected Liberal government will use the power of nature to fight climate change:
● Will launch an ambitious program to plant two billion trees over ten years, as part of a $3 billion effort to deploy natural climate solutions.
Den Tandt said the program will also take concrete action to conserve and restore Canada's forests, grasslands, agricultural lands, wetlands, and coastal areas;
● Will support about 3,500 seasonal jobs in tree planting;
● Will help cities expand and diversify their urban forests; and
● Will protect Canada's trees from infestations, and help rebuild our forests after a wild-fire.
This builds on a strong Liberal record of protecting the environment, including:
● Committing to increase Canada's land conservation to 25 percent by 2025 and 30 percent by 2030;
● Making the largest investment in nature conservation in Canada's history — $1.35 billion in protecting more land and waters, and supporting species at risk.
"When Doug Ford took an axe to Ontario's tree planting programs and the seasonal jobs it supported, we took a stand," said Liberal Leader Justin Trudeau. "We can either go back to the Harper years, when the Conservatives did nothing about climate change — or fight for a better future. I'm for moving forward."