Staff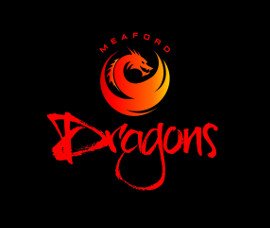 On Wednesday, October 30, the Meaford Dragons return to Meaford Hall with a dynamic new host, an entertaining new format, a catered intermission, a re-imagined prize format, and improved sponsorship opportunities.
Meaford's annual battle between local entrepreneurs for cash and prizes, based on CBC's popular Dragons Den, has entertained sold-out crowds and launched or boosted more than 45 business stars in the local economy. For 2019, the Meaford Chamber of Commerce, which created and produces the show, decided it was time to freshen up the feel and the format to give both the audience and sponsors more to look forward to.
Hosted by comedian and TV personality Andrew Chapman
The 11th Annual Meaford Dragons will be hosted by stand-up comedian and actor Andrew Chapman, who has hosted programs on YTV and the Discovery Channel, and portrayed a young W.C. Fields on CBC's long-running Murdoch Mysteries. He'll kick off the show with an entertaining ten-minute stand-up set and will keep things rolling during the proceedings. It looks like this year the Dragons may be in for a roasting of their own, burned by Chapman's improv wit.
During the first half of the show, the five contestant entrepreneurs pitch their business ideas to the panel of Dragons in the hope of winning them over and getting the 'dragon's' share of cash, prizes, and investment. (Since Meaford Dragons launched in 2009, area businesses have shared more than $215,000 in cash or in-kind services.) After the pitch, it's time for the Dragons to return to their lair to chew on things, while audience members mull over their own choices – who to vote for to receive the $500 Rotary Club of Meaford Audience Choice Award, and what tasty offerings to munch on during intermission.
Intermission features unique local refreshments
This year, for the first time, the intermission features light catering by Frauxmagerie – Meaford's revolutionary manufacturer of 100% dairy-free 'frauxmage', amazingly convincing fermented, aged, plant-based 'cheeses', and Windswept Cider, crafters of traditional dry orchard-based ciders that reflect the heritage and flavours of Georgian Bay. Meaford Hall's cash bar will also be open during intermission, and patrons are welcome to enjoy their drinks as the show proceeds.
During the second half of the show, each contestant endures a little more grilling from the Dragons before they make their final decision on who will receive what share of each Dragon's $1,500-plus in cash and investment. Then the winners are announced, including the entrepreneur who most wowed the audience for the Rotary Club of Meaford Audience Choice Award.
More action for Meaford Dragons sponsors and contestants
Every year, prizes include valuable business services provided free of charge to the winners. To make sure these prizes are received by contestants who'll benefit most from the services, this year the entrepreneurs will make their pitches for these prizes before the actual show. And major sponsors, those contributing at least $1,000 in cash or in-kind donations of $1,500 or more, will kick off Meaford Dragons with a VIP Champagne Reception sponsored by The Ear Clinic and Bayview Escarpment Fine Furniture at The Craig Gallery. While socializing with the Dragons, host Andrew Chapman, Mayor Barb Clumpus, sponsors and their guests will enjoy catering by Andrew's Roots Restaurant and Grandma Lambe's.
Past winners of Meaford Dragons include Frauxmagerie, Quench Buggy, Ride On Bikes, Kilannan Brewing Company, and CTRE Productions.
Get your tickets to Meaford Dragons at Meaford Hall or online at www.meafordhall.ca.
Interested sponsors should contact Brandon Forder (brandon@canadianpetconnection.ca) or visit meafordchamber.ca/meaford-dragons.
You still have time to apply to be a contestant. Visit www.meafordchamber.ca/meaford-dragons or contact the Chamber office at admin@meafordchamber.ca.