Staff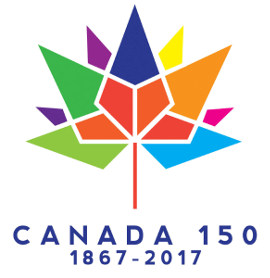 Larry Miller, MP for Bruce-Grey-Owen Sound, is asking his constituents to nominate outstanding citizens to be recognized in honour of the 150th anniversary of Canadian confederation.
Canada's 150th birthday is an important opportunity to celebrate our shared history, liberty, and achievements. Miller is seeking nominations for a commemorative Canada 150 certificate and lapel pin.
The certificates and lapel pins will recognize citizens of Bruce-Grey-Owen Sound who have made exceptional contributions and demonstrated excellent citizenship.
"From coast to coast to coast, Canadians are united by our common Canadian principles," said Miller. "The communities of Bruce-Grey-Owen Sound are filled with people who make outstanding contributions of their time and talents every day. There's no better way to celebrate Canada's 150th birthday than to recognize those citizens that make our country so special."
To qualify for this recognition, a person must:
1. Live, work, or volunteer in Bruce-Grey-Owen Sound;
2. Have made a significant contribution to the communities of Bruce-Grey-Owen Sound, or be responsible for noteworthy achievements that bring recognition to Bruce-Grey-Owen Sound.
To nominate someone:
Send a letter or email to Mr. Miller's office including the nominee's full name, mailing address, and the reasons why they should receive this recognition.
Emails can be sent to larry.miller.c1@parl.gc.ca.
Letters (no postage necessary) can be sent to:
Larry Miller, MP
1131 2nd Ave E. Suite 208
Owen Sound, ON N4K 2J1
Please write: "Attention: CANADA 150 NOMINATION" on the envelope or subject line.
The Canada 150 Bruce-Grey-Owen Sound Citizen Recognition is an initiative commissioned by Larry Miller, MP.