Staff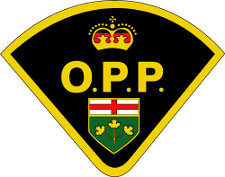 Grey County Ontario Provincial Police (OPP) is reminding residents that they can file low priority incidents online via an internet reporting system.
Citizen Self Reporting was launched by the OPP on July 7, 2014 to improve efficiencies and expand service delivery to the public.
Using the Citizen Self Reporting System, low priority incidents can be reported online, at your convenience, without attending a detachment or waiting to see an officer. However, should you require immediate police assistance, call 911.
Some frequently asked questions:
How do I use the system? To access the system, go to www.opp.ca/reporting

What types of crimes can I report? Thefts under $5,000, Damage to Property under $5,000, Thefts from vehicles, Lost or Missing Property. Only occurrences that do not involve an injury, suspect or evidence are applicable.

What if I want to see an officer? You may still contact the OPP by phone to make your report and have an officer attend. The 24 hour OPP toll-free number is 1-888-310-1122.

How secure is my information that I submit online? All information submitted via the Citizen Self Reporting System is confidential and secure from hacking and other forms of electronic intrusion.
Officers remain available 24 hours a day through the OPP Communications Centre if your matter requires an officer to respond. Online reporting has been designed to allow an easier and more convenient way to report low priority incidents.
For more information on Citizen Self Reporting, you can check online at: http://www.opp.ca/reporting.