Staff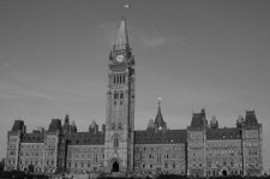 Larry Miller, Member of Parliament for Bruce-Grey-Owen Sound, is encouraging individuals and organizations to participate in a recently announced study by the House of Commons Standing Committee on International Trade on the Trans-Pacific Partnership (TPP).
The Committee has decided to conduct a study of the TPP, with the primary objective of assessing the extent to which the agreement, once implemented, would be in the best interests of Canadians. A final report from the study will be prepared and presented in the House of Commons. As part of its study, the Committee is inviting individuals and organizations to provide written submissions that express their views on the TPP. Furthermore, the Committee is also inviting individuals and organizations to request to appear before the Committee on this study.
Hearings will take place in Ottawa and, following approval by the House of Commons, the Committee is expecting to hold hearings across Canada in the coming months. The Committee will be providing further details of the cross-country hearings at a later date.
"The TPP is a significant and important free trade agreement that involves 12 countries and 800 million consumers for Canadian exporters. With one in every 5 Canadian jobs directly linked to trade, Canada stands to benefit from this agreement," said Miller. "I strongly encourage all interested individuals and organizations to express their views about the TPP to the Committee."
Those wishing to provide a written submission must do so before 11:59p.m. on April 30. Written submissions should be no more than 1,500 words. More information on the process for providing a written submission can be found in the Guide for Submitting Briefs to House of Commons Committees (http://www.parl.gc.ca/About/House/WitnessesGuides/guide-brief-e.htm).
Those wishing to appear as a witness can make their request at any time during the study. They should provide their name and contact information to the Clerk of the Committee at ciit-tpp-ptp@parl.gc.ca.