Staff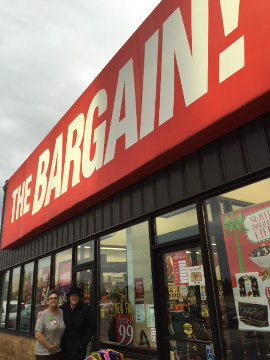 The Bargain Shop Toy drive raised over $4,000 in toys this year. Knox Presbyterian Church distributed the toys to families and agencies within the Meaford area.
"Knox Church thanks the local community for their support in this very successful toy drive," said the church.
Pictured is Lynne Hume, manager of The Bargain Shop, and the minister of Knox Presbyterian Church Rev. Anne-Marie Jones.