Media Release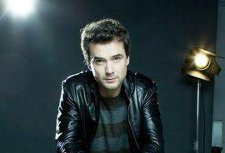 Michael Kaeshammer doesn't simply wow you with his chops – he invites you in and talks to you. A gifted singer and songwriter, a highly trained technician and interpreter, and an incendiary piano player, but also, on stage and off, he is the consummate host. Kaeshammer's music is a feast for your ears that blends ingredients from Kaeshammer's vast store of jazz, soul, pop and R&B influences, served up fresh, piping hot, and with a huge helping of joy on the side.
Kaeshammer plays Meaford Hall Thursday, January 16 at 8pm, and tickets are just $42.
Kaeshammer's shows are prepared with your full participation, and never from a set menu. They're a party, constantly evolving and likely to explode in a wild flurry of joy that's as undeniable as it is contagious at any second.
"For me the performance is as much about the energy coming off the stage as the energy coming from the audience. It's about being myself, writing from the heart and showing my love for life. That's what I want to convey. After the show, people ask me, 'Do you really have that much fun?' And I say, you don't know the half of it. It's even more exhilarating than it looks," says Michael Kaeshammer.
For information about this performance and upcoming shows at the Meaford Hall Arts & Cultural Centre you can visit their website and buy online at www.meafordhall.ca , call 1.877.538.0463, or drop by the box office at 12 Nelson St E.