Staff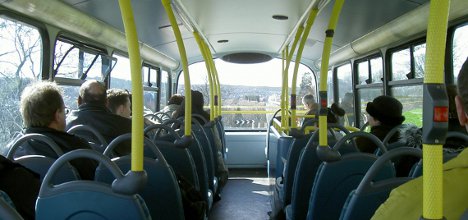 In a bid to bring fairness to rural and Northern Ontario residents, Bruce-Grey-Owen Sound MPP Bill Walker introduced a resolution, calling on the government to strike an all-party committee to study transportation needs in communities north of Toronto.
Last week, all three parties voted to pass Walker's resolution.
"I see today's vote on my transportation resolution as a victory for two million people who live across 393 communities in rural and Northern Ontario," Walker said after the vote.
"All of us have a stake in taking a more active role in supporting our communities' transit needs. This committee will be an important first step in achieving that goal, and I'm pleased that all three parties have just agreed to take that first step together."
Walker said he received widespread support from municipalities, community groups and activists since tabling the resolution two weeks ago.
"There's no doubt that transportation is an essential component to healthy communities, for youth retention and for our long-term sustainability," he said. "I hear and see first-hand in my constituency how the lack of a transportation solution negatively impacts my people's ability to complete the basic every-day tasks, from getting to work and doctors' appointments to just visiting family and friends."
Walker said the objective of the committee will be to discuss transportation challenges impacting regions north of the GTA, to come up with effective solutions and then to propose legislative action for those plans.
He also used the debate to again voice his disapproval of the Liberal government's adoption of a controversial report in 2004, entitled "Small, Rural, and Remote Communities: The Anatomy of Risk."
"I still take great offense with the report's recommendation to pull the plug on small communities, as I do with the generalization that everything north of the GTA is on life support, and more importantly, I am deeply offended that this government would actually accept such rubbish and demoralizing attitude," he said.
"To me, the future of the province lies in healthy communities, communities that put food on your table, and give you the mineral-rich Ring of Fire, provide the most in the gas tax funds…you cannot afford to let rural and Northern Ontario fizzle away nor to become non-existent," he said. "We are the fuel that drives this province, and we will always play a key role in the health and vitality of Ontario."