Staff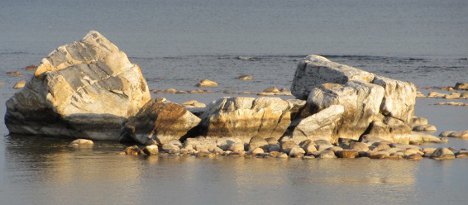 Local MPP Bill Walker is seeking answers from the Liberal government over the impact of the declining water levels in the Great Lakes.
He said the falling water levels are hurting local businesses and tourism in his Bruce-Grey-Owen Sound riding.
"I'm hearing more often from constituents that the declining water levels are impacting their business and livelihood," Walker said. "In response to these growing concerns, I've called on the Minister of Natural Resources for immediate government action to relieve the burden on local economies and shoreline communities caused by low water levels."
Walker has also called on the provincial and federal governments to take steps to streamline the work permit process so that dredging decisions are provided in a timely manner.
Walker said he and his caucus met with a handful of the 44 shoreline communities impacted by governments' lack of action.
"Without dredging, marinas, ferries and tourism are closed for business. This is not something our regional economy can afford," he said. "The government has to stop ignoring this issue."
Walker cited the example of the Chi-Cheemaun ferry that was delayed due to the declining water levels and lack of dredging of the bays, which made it unsafe for the ferry to dock at the local harbour.
"We're talking about a natural disaster and the need for this government to move quickly to protect our precious water resources and to ensure the sustainability of small rural economies," Walker said.
Walker said he has been working with his Conservative Caucus colleagues through a Great Lakes Advisory Committee. The committee reviews everything from water levels to environmental and natural resources issues to economic development and the impact on municipalities. The Great Lakes account for 21 per cent of the world's fresh water resources.