Staff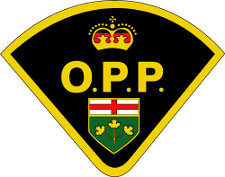 Grey County Ontario Provincial Police (OPP) received a report on the evening of Saturday July 20, of three youths observed damaging a public bench situated on Trowbridge St. E., Meaford, in the Municipality of Meaford.
Police attended the scene and questioned the three youths, who were found sitting on the bench, regarding the damage. A hammer was observed in the possession of one of the youths.
A 16 year old Meaford youth, who was found to be on probation, was arrested and charged with mischief under $5,000 and breach of probation.
He is scheduled to appear in Youth Court in Owen Sound on Tuesday, August 19, 2014.