Staff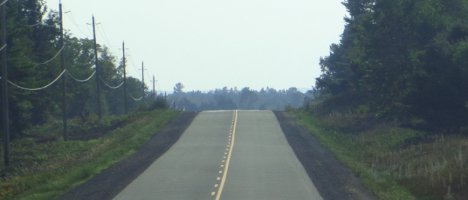 Larry Miller, MP for Bruce-Grey-Owen Sound, has announced support for local infrastructure by providing funding to local governments through the federal Gas Tax Fund.
This funding will see a total of $4,554,021 transferred to local governments in Bruce-Grey-Owen Sound to support infrastructure projects.
The federal Gas Tax Fund is the largest component of the New Building Canada Plan, which will provide $53 billion in funding to communities across the country over the next 10 years. The Gas Tax Fund is provided up front, twice a year for projects that are chosen by local governments. Funding can be spent in the following areas: drinking water, wastewater, capacity building, disaster mitigation, broadband connectivity, solid waste, public transit, local roads and bridges, community energy systems, brownfield redevelopment, regional and local airports, highways, short-line rail, and projects supporting culture, tourism, sport and recreation.
Through this first instalment of the Gas Tax Fund, Bruce County will be receiving $1,873,676 in funding and Grey County will be receiving $2,680,345. These funds will be distributed amongst other tiers of municipal government within the counties.
"I am very pleased to see that Bruce and Grey counties and local municipalities will be receiving significant funding for local infrastructure projects," said Miller. "Having spent time in municipal government I understand the importance of this funding and am sure that this is a welcome announcement throughout Bruce and Grey counties."
The Gas Tax Fund has provided $13 billion to Canadian communities to date. This year the fund will be indexed at two percent per year resulting in a growth of $1.8 billion over the next decade.