Staff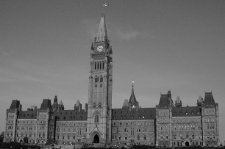 Recently, the Federal Government announced a comprehensive overhaul of the Temporary Foreign Worker Program (TFWP) to ensure that the program is only used as it is intended to be used; as a short-term last resort for employers when there are no qualified Canadians to fill available jobs.
The TFWP was created in 1973 to allow employers to hire specific, highly skilled foreign nationals such as academics, business executives and engineers, to fill gaps in their workforces on a temporary basis.
By limiting access to the program, tightening the labour market assessment, and implementing stronger enforcement with tougher penalties for employers who break the rules, businesses will have to make greater efforts to recruit and train Canadians for available jobs, including increasing wages.
In addition to measures that will ensure that Canadians are the first to fill available jobs there will also be administrative reforms to the TWFP to ensure stronger oversight and greater transparency. For example, monetary fines of up to $100,000 as well as public quarterly reports on the number of positions for temporary foreign workers approved through the TFWP including the names of corporations that receive permission to hire temporary foreign workers through Labour Market Impact Assessments (LMIAs).
"I am very pleased to see that the Government has taken action to reform the TFWP to ensure that Canadians are the first in line for available jobs in Canada," said Larry Miller, MP for Bruce-Grey-Owen Sound. "Jobs must be made available to Canadians by employers and employers must take every step possible to fill these positions with Canadian workers before using the TFWP. This was the original intent of the program."
The costs for administering the TFWP, including the newly announced reforms, will be paid for entirely by employers who use the program, not by taxpayers. This will be achieved through an increase of the LMIA fee from $275 to $1,000 for every temporary foreign worker position that is requested by an employer. This ultimately makes it more attractive for employers to hire Canadian workers rather than foreign workers.
It should be noted that on-farm primary agriculture, including the Seasonal Agricultural Worker Program (SAWP), is exempt from the fee and various other reforms. A detailed breakdown of therecently announced reforms to the TFWP has been included with this release.
For more information on the TFWP please visit; http://www.edsc.gc.ca/eng/jobs/foreign_workers/index.shtml.