Details

Published: Tuesday, 28 October 2014 15:03
Written by Obit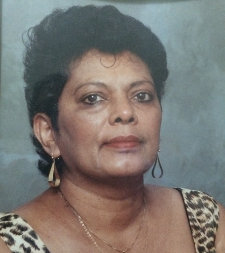 On Thursday October 16 2014, at the age of 68 and in the presence of her family, our mom (Denvy, Rawle, Dave) and dad's (Frank) wife passed away in Barrie succumbing to idiopathic pulmonary fibrosis of the lungs.
Sheila was born and married in Trinidad. She and Frank raised their family, lived and worked in Meaford between 1973 and 1994. She is still connected to the golden town through her many dear friends as well as family (sister Molly; niece Debra).