Details

Published: Wednesday, 13 June 2018 17:21
Written by Obituary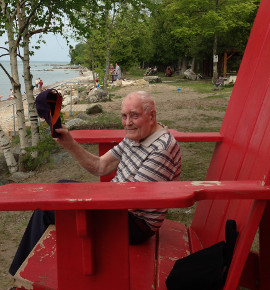 Peter H. Jarzembowski passed away peacefully at Errinrung Nursing Home on Monday, June 11, 2018, in Thornbury, Ontario.
Peter was a loving father and grandfather, who was known for his great sense of humour and affectionate ways. He leaves behind his children Peter (Silvana), Astrid (David), and Julia (Ken), and grandchildren Mathew, Lucas, Harley, Jordan, Kai, Erica, and Mia. He will be missed by all.