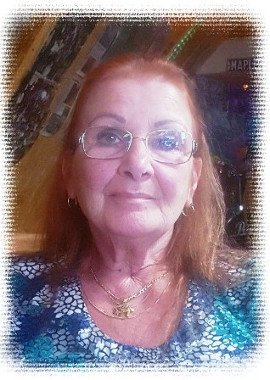 Nadine Pallister of Meaford, formerly of Thornbury, ON, and Michigan, USA, passed away peacefully at Grey Bruce Health Services in Owen Sound on Tuesday, April 21, 2020, at the age of 67.
Born in Hazel Park, Michigan, USA, on August 23, 1952, a daughter of the late Charles and Jean (nee Burgess) Tucson.
In 1987 Nadine moved to Thornbury and married her childhood friend, Gary Pallister.
She was the much loved, kind, and patient mother of Nicole Butler (Charles), Tammie Banks (Bill Currie), and Wayne Pallister, all of Meaford.
Nadine was the loving and proud 'Grandma' of Anthony Butler, Dominic Banks, Noah Banks, Autumn Swain, Dallas Pallister, and was predeceased by her much loved grandson Damian Butler.
She will be dearly missed by her sisters Charlotte Tucson and Sharon White of Michigan, USA, and will be remembered fondly by her niece Michelle McNab (Bradley) and nephew Earl Ritchie.
Nadine will be missed by many, including the many unofficially adopted children she had taken under her wing like an angel throughout Canada and the USA over the years. Orange was Nadine's favourite colour, even her first car was orange, and she loved California Orange Poppies. Her children and her pets were her life. Nadine loved the simple life, she had a huge heart when it came to animals and birds, loved watching the hummingbirds drink from the feeders, playing catch with the dogs, and puttering around the flower gardens.
She was a true believer in the 'Circle of Life', for every death there was a birth. She believed that everything happened for a reason, even death. Nadine has shared with her family that when she passed she would be able to see those who have passed before her and that it would give another soul a chance at life.
Cremation has taken place and there will be a celebration of Nadine's life in the near future when family and friends are able to gather safely.
As your expression of sympathy, donations to the Heart and Stroke Foundation would be appreciated and may be made though the Ferguson Funeral Home, 48 Boucher St. E., Meaford, ON, N4L 1B9 to whom arrangements have been entrusted. www.fergusonfuneralhomes.ca