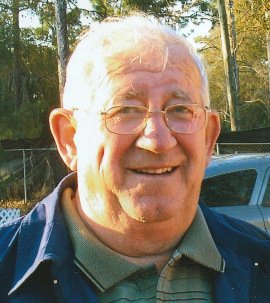 Leo Paul Gratton passed away at Cornerstone Hospice in Villages, Florida, on Saturday, April 4, 2020, in his 82nd year. Leo was the beloved husband of the late Beverley Gratton and spent the last 24 years with Theresa.
Leo is survived by his children Richard (Cindy) of Milton, Vermont; Larry, of Burlington, Vermont; Mark (Donna) of Belview, Florida; Norma, (Terry) of Meaford; Jocelyn (Richard) of North Bay; and his many grandchildren. Predeceased by son Danny.
Leo was born on Feb. 26, 1939, in Vermont, USA. He was a very proud business owner and truck driver for LPG Trucking, which he grew until his retirement. Leo was the happiest when he was playing music in Meaford and Florida and driving trucks. Due to the current pandemic restrictions the family plans to have a celebration of life in Vermont at later date.