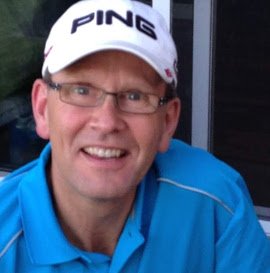 It is with heavy hearts we announce the sudden passing of Brian at the age of 58 following a tragic vehicle accident on June 25, 2019. Devoted husband of Anne Ramsay of Burlington, loving father of Lindsay (Zachary) Pollari and Colleen (Jeffery) Hammer and adoring grandpa to Jason. Beloved brother of Brad (Lynn) Wilcox of Port Elgin and Brenda Taylor of Heathcote.
Brian was born and raised in Meaford on September 25, 1960 to Lloyd and Bernice (Doherty) (deceased) Wilcox and stepson of Nora Wilcox. Brian graduated from Mohawk College in 1982 with a Diploma Computer Systems Analysis and Design. Brian spent the majority of his professional career working at Buck Consultants. Most recently Brian completed his PMP Certification and worked as a Project Manager for MediSolutions.
Brian met the love of his life, Anne, while working at Buck and they recently celebrated 25 years together. His proudest moments was seeing both of his daughters enjoy successful careers, purchase homes and get married to their wonderful husbands. Brian's pride and joy was his grandson Jason.
Brian was a loving brother to Brenda and Brad. He was the epitome of a "family man" and held strong family values. He guided his family through triumphs and struggles. "Uncle B" was a constant father figure and role model to his many nieces and nephews, whom he shared his passion for camping and the outdoors, hockey and fishing. Brian was devoted to his parents and actively participated in their care as their health declined.
Brian was an avid golfer and hockey player and he loved to travel. He and Anne returned recently from a wonderful trip to Alaska. Brian was never in a hurry and reminded his loved ones to slow down and enjoy life.
"Our family chain is broken and nothing seems the same, but as God calls us one by one, the chain will link again."