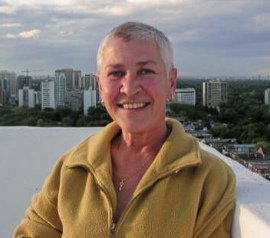 Judy Dunham, 65, of Meaford passed peacefully on Monday, June 10, 2019 at the Owen Sound Hospital.
Celebration of Life will be held at Christ Church Anglican, 34 Boucher Street East, Meaford, on Thursday, June 20th at 1 p.m. with Reverend Cathy Miller officiating.
Judy was well known for her community involvement and dedication to sports. She will be missed by many.
Born in Toronto on July 15, 1953, she is survived by her sister, Nancy Dunham of Toronto; her brother, Brian Casey of Nova Scotia; her niece, Theresa Murphy; nephews, David Hiiback; Kaarlo Hiiback (Billy O'Neill) and great niece Chanelle Eccleston all of Toronto. Preceded in death by mother, Fay Jablonowski and father, Richard Dunham.
Memorial donations may be made to the Canadian Cancer Society or the Owen Sound Regional Hospital Foundation.
Online condolences may be made at www.greybrucecremation.com.