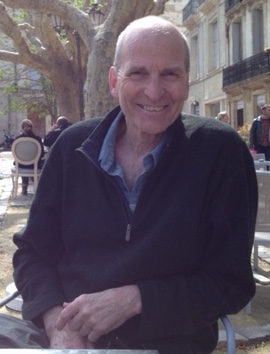 Bruce McFarlane, a beloved husband, father, grandfather, uncle, brother, friend, mentor and physician, died on Friday, February 2, 2018, at the age of 73. Energetic, curious, thoughtful, and determined, Bruce lived and loved deeply. He sought to nurture and share the best of himself with others and encouraged those around him to do the same personally and professionally. For over 50 years, Bruce was an integral part of a vibrant, extended family, and he died surrounded by these people, in the house he helped build, on the land he had tended.
Bruce first practiced medicine in Cambridge Bay, Nunavut and then spent over 30 years doctoring in the Markdale-Flesherton community in Southern Ontario. He and his wife Karen returned to Cambridge Bay in 2005 and he invested the balance of his career as a physician at the Cambridge Bay Health Centre. As a friend wrote of him, he was fascinated by medicine but passionate about people. He took time to listen. He asked questions. He insisted that all the relevant information be gathered and considered. Emerging from his love of the human body, he practiced, studied and taught Tai Chi for many years and became particularly invested in helping others use Tai Chi to improve their well-being.
We will come together to remember Bruce on Sunday March 4, 2018 at the Beaver Valley Community Centre, 58 Alfred St W, Thornbury. There will be a memorial gathering from 1-2 pm, followed by an opportunity to visit, laugh, cry and share memories until 3.
In honour of his dedication to learning and his commitment to the common good, we will be creating a scholarship for Inuit students interested in furthering their education particularly in the area of health care. Those who would like to contribute to this, could do so at the memorial gathering or at https://www.gofundme.com/BruceMcFarlaneMemorialScholarship