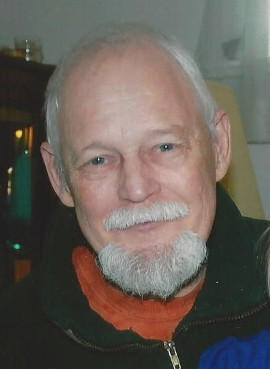 In submission to the holy will of God, Richard William Dunning departed this life on May 24, 2017.
Richard was born in Toronto in 1946, raised in Belleville and Meaford, and graduated Meaford District High School in 1964. After studies in vertebrate paleontology at the University of Toronto and the Royal Ontario Museum, and an exemplary career with the Metropolitan Toronto Police, chiefly in Forensic Investigation Services, Richard retired to his family home in Meaford to pursue his lifelong interests in music, photography, woodworking, archery, and kayaking.
Richard was known for his generosity towards those in need, for his passion for justice, and for his love for his family, especially his grandchildren. Richard is survived by his wife Elizabeth, his children Patrick (Andrea Fagan), and Erika (Angelo Nitsis); his nephews and nieces Ian, Sarah, Blair and Amy and their families; and his beloved grandchildren Nora, Dallas and Fiona.
Visitation Friday, June 2, 7-9 p.m. at the Breckenridge-Ashcroft Funeral Home, 241 9th Street West, Owen Sound, 519-376-2326; Funeral Mass at Saint Mary of the Assumption Church, 554 15th Street East, Owen Sound, on Saturday, June 3 at 1 p.m.
In lieu of flowers, donations may be made in Richard's honour to Covenant House Toronto, or to the Owen Sound Crisis Pregnancy Centre.
Memorial online at www.breckenridgeashcroft.com