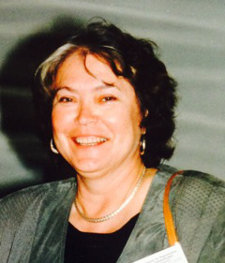 Her love exceeded all. Her smile was all you needed. She was larger than life and lived her life to the fullest. After a long and complex fight with her many diagnoses, she passed away on Friday, October 17, 2014, leaving grieving family and friends.
B-J was the beloved wife of her husband David Nathan, mother of loving children (and their partners) Pirie (and Benn), Michelle (and Sean), and Zachary (and Julie), and stepchildren Julia (and Rick) and Zoe (and Jonno), loving grandmother to Maya, Cleo, Lochlan, Ari, Aiden, Joel, Tammy and Abigail.
All her family and friends will miss her. She was filled with abundant love and strength that shone through her smile. She lived a full life, devoted to her local and global community.
A celebration of life will be held at the Lora Bay Golf Club House at Highway 26, west of Thornbury, on Saturday, October 25, 2014, 1.00 to 4.00 p.m. If desired donations may be made to the Georgian Bay Treatment Centre for Youth www.gbtc.ca
She strove for education, tolerance and Love to all.