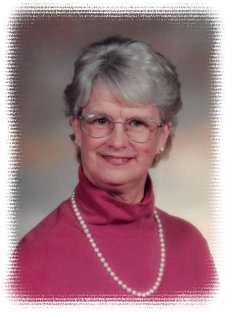 Susan Richardson of Meaford passed away peacefully at Campbell House (Hospice Georgian Triangle) on September 12, 2015 in her 74th year.
She was the beloved wife of Francis Richardson of Meaford and loving mother of John and Jean, both of London; and grandmother of John's children Chelsea and Alexa.
Susan was the dear sister of Penny (David) Wellcock of Niagara-on-the-Lake, and Nanci (Lenard) Taylor of Langley, B.C. Predeceased by her parents Charles and Louise (nee Lander) Page and her brother Charles Alexander 'Sandy' Page, and will be remembered by Margaret 'Peggy' Page of Toronto.
Susan was an active volunteer throughout her life. She is also fondly remembered by many friends in Guiding and from Appleby College in Oakville, as well as Meaford Community School and Christ Church in Meaford.
Visitation will be held at the Ferguson Funeral Home, Meaford on Wednesday September 16, 2015 from 5 until 8 pm.
Funeral service will be conducted at Christ Church Anglican, Boucher St. E. in Meaford on Thursday September 17, 2015 at 2 pm.
Interment of Susan's cremated remains will take place at a later date at Lakeview Cemetery in Meaford.
As your expression of sympathy donations to Christ Church Anglican or Hospice Georgian Triangle would be appreciated and may be made through the Ferguson Funeral Home, 48 Boucher St. E., Meaford, ON N4L 1B9 (519 538-1320). www.fergusonfuneralhomes.ca