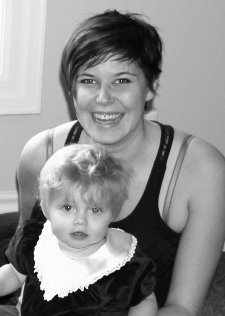 The family of the late Taryn Hill would like to extend a heartfelt thank you to family, friends, co-workers and neighbours for your support at the time of our recent loss. The phone calls, visits, food deliveries, cards, facebook and email messages will never be forgotten. The floral arrangements were a wonderful tribute to Taryn's memory.
Thank you also to everyone who has generously donated to Payton's trust fund, including those businesses who collected as well. We are overwhelmed by your support, care and concern for Payton and her future. We appreciate everyone who donated diapers, clothing, etc. for our immediate and future needs for Payton.
Thank you to Kevin Almond and staff of Ferguson Funeral Home for their kindness and compassion during a most difficult time. Their attention to detail put our minds at ease and allowed us to focus on the day. SallyAnn Longfellow provided support in the days preceding the service, and delivered a thoughtful message honouring Taryn's life.
Piper's Sports Bar and Grill was a wonderful setting for the Celebration of Taryn's Life, and we thank Andy and Christine Pritchard for providing their restaurant and staff for the afternoon of remembrance. The turn-out was incredible and we enjoyed sharing memories of Taryn with so many people.