Details

Published: Tuesday, 13 October 2020 05:57
Written by Obituary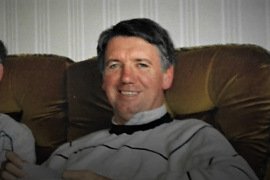 George Coote, 83, of Newmarket, Ontario, passed away on September 24, 2020.
George was born in Harrogate, UK, to Herbert and Mary Margaret on November 7, 1936. After finishing high school George went to serve his country by joining the Royal Air Force (RAF) in 1958, serving until 1961, primarily as an instrumentation technician, working on RAF helicopters. George married the love of his life, Mavis, in February 1958, who remained by his side until passing. George had a number of jobs after his military service in support of his now budding family as Mavis gave birth to his daughter Hilary in 1961 and his son Andrew in 1964.