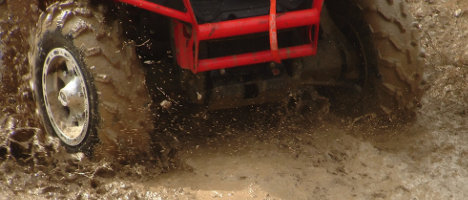 Bruce-Grey-Owen Sound MPP Bill Walker welcomes the passing of a bill to update the Highway Traffic Actby including new classes of all-terrain vehicles. The bill, also known as the Utility Task and All-Terrain Vehicles Act, will now go to committee for public comment.
Walker says this bill is important to local outdoor enthusiasts, namely those who own off-road vehicles such as the two-up models and side-by-side style utility task vehicles, neither of which is legal to ride in Ontario today.
"Individual riders, along with local sport and ATV clubs, farmers, and cottagers have been waiting for years for the passage of this bill. I'm pleased to advise that we're getting closer to it with the passing of second reading of Bill 58," Walker explains.
The bill was introduced by Walker's caucus colleague and MPP for Parry Sound-Muskoka Norm Miller. It received unanimous support from all parties during last Thursday's debate at Queen's Park.
"It will also allow those with physical challenges who are not able to ride ATVs to enjoy the great outdoors. We have breathtaking trails all around us, and it's a shame that not all ATV and UTV owners in Ontario are able to ride with the certainty that they are operating them within the scope of the law," he said. "The changes are long overdue and I look forward to their speedy passage so that all off-road enthusiasts can ride freely and safely in Ontario."
In the interim, the Ontario Ministry of Transportation has put out a call for public comment regarding extending on-road access to additional off-road vehicle types. Walker is encouraging individual riders and clubs to provide feedback to the ministry before April 13.