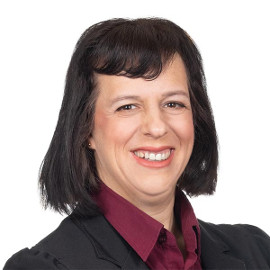 "Everyone has a right to be suspicious when a partisan messenger brings a non-partisan message," says Karen Gventer, NDP candidate for Bruce-Grey-Owen Sound. "But that doesn't make the message, or the data behind it, any less true."
What Gventer is referring to is work done by Mike Moffat, an economist at Western University's Richard Ivey School of Business. He has crunched the promises made by each of the three major parties in the Ontario election and, based on their most recent numbers, found that the Tories under Doug Ford would run the largest deficits over the next four years. Here's his chart:
DEFICIT (INCL. RESERVE, EXCL. AUD GEN ACCOUNTING)

2018-19

2019-20

2020-21

2021-22

LIB

-$6,600,000,000

-$6,600,000,000

-$6,500,000,000

-$5,600,000,000

NDP

-$4,711,000,000

-$5,460,000,000

-$6,468,000,000

-$5,035,000,000

PCPO (Budget 2018)

-$6,600,000,000

-$12,699,000,000

-$13,650,000,000

-$12,872,000,000
Moffat's data online here: https://docs.google.com/spreadsheets/d/1CbTJB5qqSigxvzeTMEEQ4C_j8siw5aH6bCgUm5gkRX4/edit#gid=0
"In fact," says Gventer, NDP governments have historically done better than either Liberals or Conservatives at balancing their budgets."
Another economist, Toby Sanger of CUPE, has examined records from Finance Canada and Stats Can. He found, "Of the 52 years the NDP has formed governments in Canada since 1980, they've run balanced budgets for exactly half of those years and deficits the other half. This is a better record than both the Conservatives (balanced budgets 37% of years in government) and the Liberals (only 27%), as well as both Social Credit and PQ governments.