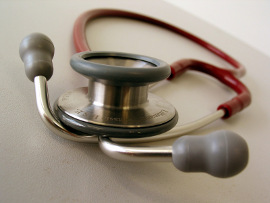 During Question Period last week, Bruce-Grey-Owen Sound MPP Bill Walker voiced concern that more patients are going without access to a primary care provider in the region.
There are now 2,168 people without a doctor in Grey-Bruce, up 65 per cent over last year, said Walker.
"More constituents have been wait-listed and they are waiting longer and longer to find a regular family health care provider," he said.
"The wait becomes an even bigger concern when the patient has complex medical needs because their access to a doctor is absolutely critical in managing their disease," said Walker, adding that he knows of at least one such patient. "In her case, it's amyotrophic lateral sclerosis, or ALS - a fatal, neurodegenerative disease – so her access to a doctor is absolutely critical. Yet, it's been almost two years and, in her words, impossible to find a primary care doctor in our communities, and that's unacceptable."
Walker said matching patients with doctors should be a priority for the government, especially in regions like Grey and Bruce where there is a higher senior population, so that seniors can have confidence the care they need is there when they need it.
He also noted that four years ago, Premier Kathleen Wynne promised all Ontarians would be matched with a primary care provider by 2018.
"As more constituents are being wait-listed, it's important to recognize that the government has not delivered the promised progress," he said. "Is matching Ontarians with a doctor going to be another Liberal stretch goal or yet another hollow promise? I don't know how many years they would feel comfortable waiting if they were facing a similar predicament like the local ALS patient, but I do know the Ministry of Health has to do better in helping communities with growing wait-lists get access to primary care."