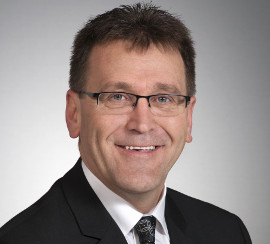 Bruce-Grey-Owen Sound MPP Bill Walker was ejected from the Legislature on Monday, April 3 after interrupting and criticizing the Education Minister in Question Period over her talking points on school closures.
"Her government promised to fix the funding formula, yet here we are, facing the possibility of as many as 600 school closures and asking for a moratorium because they broke their promise to the people of Ontario," Walker said.
Walker called on Education Minister Mitzie Hunter to put down her talking points and start listening to the people who have stepped up to save local schools with offers of partnership and collaboration.
"Chapman's Ice Cream and a home developer in Markdale have committed millions of dollars, along with money that was also pledged by the Municipality of Grey Highlands, to save the local school," he said, adding the proposed $60-million subdivision development would be lost if the school closed.
"In Paisley, also a single-school community like Markdale, local council has also offered money along with Bruce Power's projected growth related to the refurbishment there. "This Minister suggests she wants collaboration. Markdale and Paisley have given you partnership and offered money to fill the gaps left by your broken school funding formula. That's collaboration," he challenged. "Will the Minister be a promise breaker or a collaborator?"
Walker said the Minister's failure to respond to the community's offers could mean only one thing.
"If collaboration isn't what the Minister means or wants, then she needs to stop misleading the communities, businesses, and families who've stepped up to do the work," Walker concluded. "And if she still rejects a moratorium and refuses to fix the funding formula, then she needs to take responsibility for every school that shutters as a result of her incompetence and inaction, and the communities she will decimate and the lives she will ruin as a result of her narrow ideology."
While being escorted from the chamber by the Sergeant-At-Arms, Walker pleaded to the Minister and the Premier to "do the honourable thing. It's never too late to do the right thing."