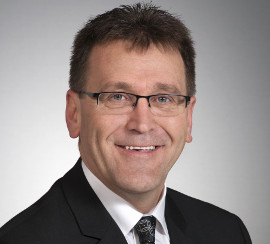 Bruce-Grey-Owen Sound MPP Bill Walker is among delegates from some 440 municipalities and other organizations attending this year's Association of Municipalities of Ontario's 2016 AMO Conference in Windsor this week.
His main task will be to support local councils when they meet with cabinet ministers to discuss essential municipal-provincial issues, and those that concern his long-term care, seniors and accessibility critic responsibilities.
Meaford Mayor Barb Clumpus along with other members of Meaford's council are also attending the conference which concludes on Wednesday August 17.
MPP Walker says he expects to hear concerns about the provincial government's outdated education funding formula, their cut to the Ontario Municipal Partnership Fund (OMPF) grant, which translates into higher property taxes for local communities, transportation woes and rising energy bills. He says these issues remain of urgency to municipalities in Bruce and Grey and across the entire province.
"This conference is an opportunity to remind the provincial and federal governments that some of their funding formulas need work. It's also a place where they can and should discuss solutions to some of the pressures that these funding formulas continue to put on our rural communities," he says. "The status quo isn't sustainable."
This year marks the fifth time he has attended the AMO conference as an MPP for Bruce-Grey-Owen Sound.