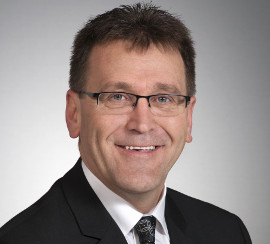 The hike in seniors' drug costs proposed in the government's 2016 budget could stop seniors from taking their prescription medications and seriously undermine their health and well-being, says Bruce-Grey-Owen Sound MPP Bill Walker.
"The cost of medication is already too high. If a senior can't take a medication because she can't afford it, this could put her life in danger," MPP Walker said. "The reality is that with increasingly complex health care needs, Ontario's seniors rely on their medications to keep them healthy and out of the hospital."
Walker, whose riding has one of the highest proportions of senior citizens in the province, now worries about the impact of higher living costs on this growing and vulnerable demographic.
"Life is definitely getting harder for senior citizens under the Liberal government," MPP Walker says. "First they cut their physiotherapy services, resulting in a 30 per cent increase in falls among seniors, then they hiked Hydro rates, forcing many seniors to choose between eating and heating, and now they're doubling the cost of their medications, thereby further increasing their cost of living."
The government is also eliminating the Healthy Homes Tax credit that helped seniors pay for mobility devices in their home and kept them safe and living independently.
"If the province wasn't spending $1 billion dollars every month in interest on the debt, then it could have been making prescriptions more affordable and building new long-term care beds to accommodate the 24,000 seniors on the wait-list," said Walker.
"I have challenged the Ministers of Health to tell us when and where they are going to rebuild the 30,000 outdated nursing beds. I have also been asking how they will add new nursing beds so we can accommodate the 24,000 vulnerable seniors on the wait-list," he said. "Sadly the silence is deafening. It's distressing to think how many nursing beds could have built in Ontario if the Liberal government hadn't squandered and wasted our money, a failure that now costs us $12 billion in debt interest payments every year."
Instead, he adds, the waste and mismanagement is resulting in service and care cuts for our valued senior citizens.
"By the time the Liberals present their next budget, it will be 14 years of inaction on the long-term care front, and sadly a continuing decrease in frontline services," adding that the government dedicated a mere 70 words in the budget to this critical file. "Seniors deserve respect and much better care than they're getting from this Liberal government."