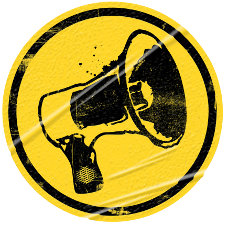 Bruce-Grey-Owen Sound MPP Bill Walker is encouraging area children and youth with special needs to take part in a survey launched last week by the Provincial Advocate for Children and Youth, Irwin Elman.
Elman's project, I Have Something to Say, aims to allow young people to voice their concerns and hope for how the systems of care can better meet their needs and that of their parents, guardians or siblings.
"I have personally met with the advocate, Irwin Elman, and can attest to his solid advocacy work on behalf of our young people and our most vulnerable. Irwin truly aspires to elevate their voice with the policy makers so that we can drive change and improve the lives of children and youth with special needs through enhanced services and programs," says Walker.
Submissions can be made online at www.provincialadvocate.on.ca any time between now and Dec. 3rd, which coincides with the International Day of Persons with Disabilities.
Walker says constituents without access to the Internet are welcome to drop off their submissions to him at his Owen Sound constituency office at 920 1st Ave West, Unit 100.
"I would be pleased to gather any submissions and share them with the provincial advocate," says Walker, adding that the submissions can come by any kind of personal expression – a letter, a poem or a video.
The Children and Youth Advocate reports directly to the Legislative Assembly of Ontario and provides an independent voice for children and youth, including children with special needs and First Nations children. In his 2013 Report to the Legislature, the Advocate identified special needs as a priority area for the province, something Walker agrees with.
"It is unacceptable to me that as many as 21,000 people with special needs continue to wait to receive the supports they need. The government should not let more children slip through the cracks," he says. "I respect Irwin's work and look forward to continuing to work with him in raising this issue with the government."