Details

Published: Wednesday, 19 February 2014 09:42
Written by By Stephen Vance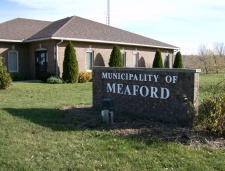 Meaford Councillor Lynda Stephens gave notice to her fellow council members that she intends to bring forward a motion at a future meeting which will seek the inclusion of a question on the upcoming municipal election ballot to change the name of Meaford.
"This municipality, when it first came into existence, was called Georgian Highlands. I've heard for years and years now how some people think it's divisive (using the name Meaford) because it's the town name and people don't feel a part of it," Stephens told council at the February 18 meeting.