Details

Published: Wednesday, 26 March 2014 10:26
Written by By Stephen Vance, Staff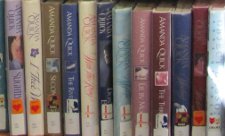 The Owen Sound North Grey Union Public Library (OSNGUPL) announced late Tuesday (March 25) that the non-resident user fee is increasing from $160 per year to $500.
"At its regular monthly meeting today (March 25), the Board of the Owen Sound and North Grey Union Public Library Board voted to increase its non- resident user fee to $500 per family. The Library's non-resident fee has remained the same at $160.00 since 1994 when the first union library agreement was signed," said the OSNGUPL in a press release.