Details

Published: Thursday, 23 October 2014 10:39
Written by By Stephen Vance, Staff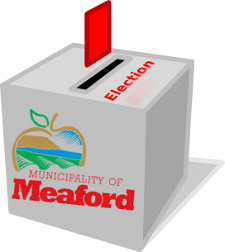 Nearly 20 percent of eligible voters have already cast their ballots for the 2014 municipal election in Meaford.
Meaford's 11 day voting period began on Friday, October 17 at 10:00 am. Meaford voters will be able to cast their votes for Mayor, Deputy Mayor, Councillor, and school board Trustees until Ontario's official municipal election day on October 27.
Votes can be cast by phone or by internet – there is no paper ballot in this election.