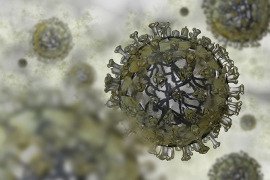 Although the threat of COVID-19 remains low in Meaford, the municipality is taking proactive measures to limit virus transmission.
"The Municipality of Meaford's top priority is the health and safety of our residents and staff. Although the Municipality of Meaford is still at low-risk, we are taking precautionary steps to protect our staff and community from COVID-19. The Emergency Control Group has decided to close all offices, facilities, and non-essential services beginning at noon today, March 16, 2020 until further notice," the municipality said in a press release issued on Monday afternoon.
The following facilities are closed to the public:
Municipal Administration Office (21 Trowbridge Street West)

Meaford 7th Line Council Chambers

Bognor, Woodford, and Riverside Community Halls

Meaford Hall

Meaford Public Library

Meaford Museum

Meaford and St. Vincent Community Centre/Arena
All scheduled Council and committee meetings, programs and events are cancelled until April 14, 2020. The Meaford Moves+ accessible transit service has also been cancelled until further notice. There will be no interruption to essential services related to roads, water and wastewater. For any emergencies related to these services please contact 519-538-1060. For any fire related emergencies, please call 911.
Also impacted:
Postponed: Meaford Hall events
Meaford Hall staff are working with agents and artists to reschedule all events taking place between now and April 15. Patrons will be notified by email as the new dates are confirmed. Updates can also be found on the Meaford Hall website and facebook page.
Cancelled: March Break Programs
March Break recreation, museum and public library programs have been cancelled. Refunds will be issued for all payments.
Cancelled: Job Fair
The Meaford and Area Job Fair scheduled for April 9 has been cancelled.
The Municipal Emergency Control Group will continue to collaborate and share resources with our partner organizations such as the Grey Bruce Health Unit, Grey County, upper levels of government, and neighbouring municipalities.