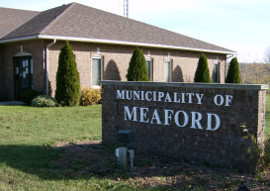 The Municipality of Meaford is starting the process of reviewing and updating our Official Plan, and they want to hear from residents.
The Official Plan describes Council's policies on how land in the community should be used over the next 20 years, and helps to make sure that future planning and development will meet the needs of our community. It deals with issues like where housing, employment, agricultural, industrial and commercial uses should be, and what services like roads, sewers and parks will be needed to support our community as it grows.
"The Municipality revisits the Official Plan every five years, and it's now time for an update," said the municipality. "We are looking for feedback from people who live, work, and play in our community to give us input on changes to the plan."
The first public meeting will be held on:
Tuesday April 14th, 2020
Approximately 5:30 p.m.
Meaford Council Chambers (157859 7th Line)
At this meeting, Council will discuss possible changes to the Official Plan following its comprehensive review, and accept comments from the public. Staff have made a preliminary list of items for consideration, which is available at www.meaford.ca/OPReview. The current Official Plan can be found on our website at www.meaford.ca/OP or in person at the Municipal Office during regular business hours.
If you'd like to comment on the Official Plan Review, or if you wish to be added to the mailing list to receive future notices, contact us at 519-538-1060 ext. 1120 or email planning@meaford.ca.