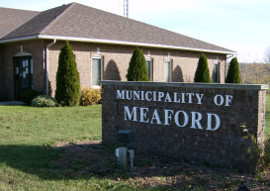 The Municipality of Meaford has teamed up with local leaders to develop a Well-Being Partnership for 2020. The Partnership will be looking at risks that impact our community's health, safety, and well-being in order to create positive change in our community through the development of a Community Safety and Well-Being Plan.
The Well-Being Partnership will look at what can be done to improve our safety and well-being. It includes local leaders from healthcare, education, local government, policing, emergency services, community services, child/youth services, and social services.
The Well-Being Partnership is looking to hear from those who live and work in the Municipality of Meaford about their unique experiences and needs.
To provide your feedback on health, safety, and well-being in our community, please fill out the survey at www.meaford.ca/wellbeing. Hardcopies are available upon request, or can be found for pick-up and anonymous drop-off at local Municipal facilities.
Public consultation sessions will be held throughout the municipality. Dates will be announced soon.
To learn more about how to get involved, please email wellbeing@meaford.ca or visit www.meaford.ca/wellbeing.