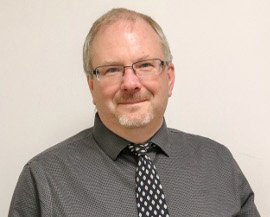 The Municipality of Meaford has announced that the current Acting CAO Rob Armstrong has accepted the permanent role of Chief Administrative Officer/Director of Development Services.
This appointment will officially take effect on May 14, 2019, following the passage of the appointment by-law. The CAO provides strategic leadership for the municipality and acts as the direct liaison between Council and staff.
Armstrong has worked at the Municipality of Meaford since 2009, initially serving as the Director of Planning and Building, and then taking on a wider portfolio as the Director of Development and Environmental Services in 2015.
Prior to joining the Municipality, he worked as a Planner for Grey County, the Township of Collingwood and the Town of the Blue Mountains. He has extensive experience as a planner and administrator in municipal government, and has been a Board member of the Ontario Professional Planners Institute.
"Rob's experience with the Municipality and his personal collaborative style, extensive knowledge and expertise of department priorities, staff roles, and the opportunities ahead of us all provide the foundation for this leadership role in moving the municipality forward," said the Municipality in the announcement.
"I am so pleased that Rob has accepted this position. I have worked with Rob for several years now, and have watched him develop strong, collaborative leadership skills and working relationships with Council, staff, our many volunteers and community groups and the development community," said Mayor Barb Clumpus. "I am so excited to continue working with him on future opportunities for responsible growth and sustainability and, with Rob at the helm, strengthening a stable, professional and innovative environment in which our staff can excel at providing services to our community."