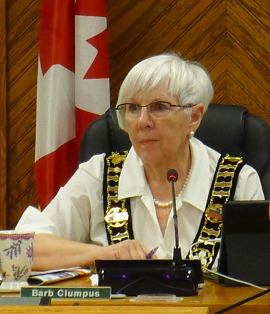 Nearly one month into the nomination period for October's municipal election, just three candidates have filed their nomination paperwork with the municipal clerk, and they are all familiar faces.
On Monday of this week Mayor Barb Clumpus filed her paperwork with the clerk and issued a statement to the media.
"As the Head of Council over the past four years, I am proud of the work done to ensure a strong financial position that will allow us to address the on-going challenge of preserving and improving our roads and infrastructure," said Clumpus in her statement. "Creating a welcoming, sustainable community has been a priority for this Council, and, as a result, the residential growth we are expecting is sure to encourage economic diversity and progress as well. It is exciting to think of the future ahead, and I would be honoured to continue to play a leading role as we move our community forward. It is with great appreciation for the valued relationships made, the knowledge gained, and the support I have received, that I announce my candidacy for a second term as Mayor of the Municipality of Meaford."
Clumpus joined just two other current members of council who have also filed their paperwork to run in the municipal election.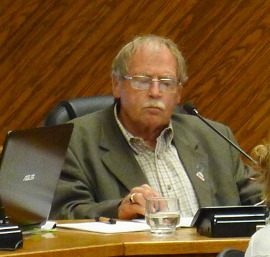 Harley Greenfield will not seek another term as Deputy Mayor, but rather he is hoping to be elected councillor this time around, primarily so he can dedicate more time to rural issues in the municipality. As Deputy Mayor, a significant amount of time is spent representing Meaford at county council, and during an interview before Monday's council meeting Greenfield told The Independent that with what he anticipates to be busy times ahead in Meaford, he would like to ensure his focus is on the municipality.
"I have found that serving on both the County (council) and the lower tier, it's very time-consuming, and I really think the next four or five years in the Municipality of Meaford is going to be extremely busy. I think there's going to be a lot going on, there's going to be a lot of residential development, and I really need to get closer to the rural segment of our municipality," Greenfield explained. "I think that's an area of our municipality that needs more attention, more dedication to it, and I think instead of going over to county council twice a month minimum, why don't I take that time to go out for a half a day and visit with rural residents and get more of a hands-on feeling? So that's really it in a nutshell. I just think it's not that I would be using my time better, but I would be using my time more dedicated to the lower tier, to the Municipality of Meaford, and I think that's something that's going to be demanded, as I say, I think we're going to have some real busy times."
Greenfield who has served three terms as councillor and three terms as Deputy Mayor turns 70 this weekend, and he said serving as councillor as opposed to Deputy Mayor will also allow for some extra family time.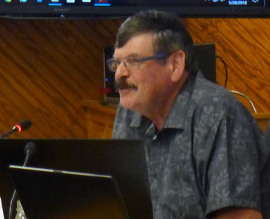 Also filing his paperwork to seek re-election is Councillor Tony Bell, who has been a strong voice at the council table during his first term as a Meaford councillor.
Candidate packages are available for pick up at the municipal administration office at 21 Trowbridge Street West, and online at www.meafordvotes.ca. Candidates are asked to make an appointment with the Clerk's Department to file their nomination papers.
Information about nominations:
Nominations are open from May 1 to July 27, at 2 p.m.

Filing fees are $200 for Mayor or $100 for Councillor or Trustee.

Photo ID must be shown at time of filing.

Nomination forms must be filed before candidates can accept election contributions or incur campaign expenses.
For information on the municipal election, visit www.meafordvotes.ca, email election@meaford.ca or call 519-538-1060.