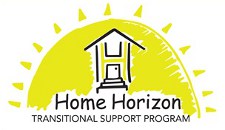 Elaine didn't live on the street. For the first three weeks, she slept on a friend's couch, and her daughter used a sleeping bag on the floor. Each morning, she rolled it up and tucked it behind the couch, setting her teddy bear on top. When Elaine's friend gently told her she needed her space back, Elaine called an old work mate and asked if she could visit for a few days. When her welcome there wore out – as she knew it would eventually – she didn't know what to do.
Many like Elaine turn to Home Horizon for help. Home Horizon is a Transitional Housing Support program which has operated in the Collingwood area for the past eight years.
They offer free counseling, support and transitional housing to women who are homeless, at risk of homelessness or are living in, or are trying to leave an abusive situation.
Over the past year, Home Horizon had funding to offer counseling services and workshops in Meaford and the surrounding rural area. During this period they identified a definite need for the type of services offered by Home Horizon, and have as a result established a new office in Meaford.
Located at 36 Trowbridge Street East, Unit 7, Home Horizon's new location, they will be offering transitional housing support, Crisis Counseling for local women in need, Life Skills Workshops, and will be implementing their Strong Women Mentoring Rural Outreach Program.
The office will be staffed from 9 to 4:30, Monday, Tuesday, Wednesday, Friday and 10:30 to 4:30 Thursday.