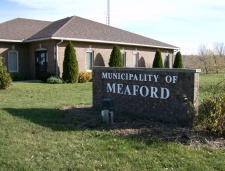 Looking to be part of the discussion of economic development ideas, opportunities and matters of common interest in the Municipality of Meaford? You can apply to join the newly established Meaford Economic Development Liaison Group.
The Meaford Economic Development Liaison Group will assist the Municipality to identify, and recommend opportunities for effective local and regional economic development initiatives, foster a positive community wide investment image, promote the enhanced quality of life the Municipality of Meaford offers, and enhance the profile of Meaford as an attractive business environment for existing and prospective businesses.
Up to 10 volunteer representatives will be appointed to ensure representation from each of the following groups:
Agribusiness (1)

Real Estate/Development (1)

Retail (1)

Health Care/Education Sector (1)

Tourism/Hospitality (1)

Community Organization – Not for Profit, Service Clubs, Special Events (1)

Manufacturing/Commercial/
Industrial (1)

Community Resident – General (1)

Business Associations/Other (1)

Municipality of Meaford Council (1)
Non-voting participants may also include the Economic Development Officer, Chief Administrative Officer and Grey-Bruce Regional Tourism and Economic Development Related Organizations.
For more information on the Economic Development Liaison Group including the Terms of Reference, visit www.meaford.caor contact Rob Tremblay, Director of Legislatives Services/Clerk at rtremblay@meaford.caor 519-538-1060 ext 1115.
An application form can be downloaded online or picked up/dropped off at the Municipal Office to the attention of the Clerk, Robert Tremblay at 21 Trowbridge Street West, Meaford.
The deadline to submit your application is Monday August 25, 2014.