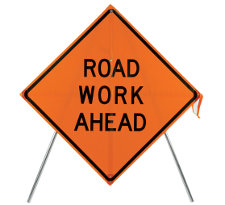 Often referred to as one of, if not the worst, road in the municipality, Story Book Park Road is about to receive a long overdue rehabilitation.
At the July 18 meeting of council, Meaford's Director of Operations, Stephen Vokes, announced that the tender for the rehabilitation project for Story Book Park Road has been awarded to E.C. King Contracting at a cost of $382,307.23.
$410,000 had been budgeted and held in reserve for the project. There was just one other bid on the project, with Harold Sutherland Construction offering to complete the project for slightly more than the original budget.
The focus of the road rehabilitation will be a 2.7 km stretch of Story Book Park Road between Highway 6 & 10, and the 10th Concession South.
"There will be extensive road work including replacement of culverts, new granular 'A' to improve the road and ditching with a double layer of surface treatment. The Ministry of Transportation will work with the Municipality to also address ongoing drainage problems at the intersections of Highway 6 & 10," said the municipality in announcing the awarding of tender.
The work is expected to begin during the last week of July, and municipal staff anticipate that the project will be "substantially completed" by August 29.
"Residents in the affected area will be notified of periodic and partial road closures," advised the municipality.